OMG I can't beleive I did it but XD well here it is all in 1 day and night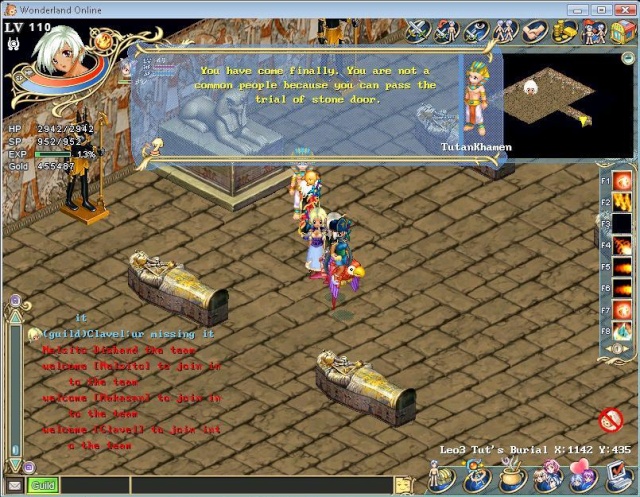 Talking with the dude (Sito)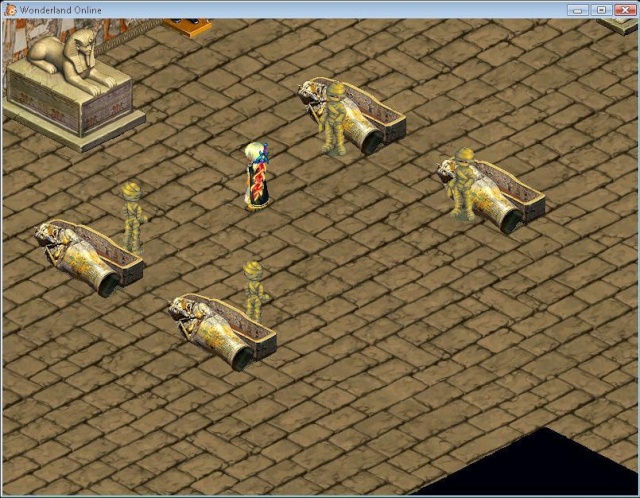 Mommies comming out of the thumb (Clavel)
Mommies and Scorpion coming out of the thumb (Nelsito)
Fighting the mommies and the scorpions (Makasan)
Guys this quest is tricky, boring and with lots of EXP pills maka lvled after finishing the quest *claps*
rewards:
-Thus wand +40MATK 14% critical
-Acuminated Halberd +50 STR 14% critical
-15% EXP pills
-----Other pre quest----
gives around 15%EXP
SPECIAL THX TO:
-Darkdeaver who provide the Transportation
-ar4iisalt who helped me on some part that i was completely confused =) and also helped me to find some magnet and magnet stone i needed for my alts.
-Sora cause he made me laugh while doing it

CRITI POWA!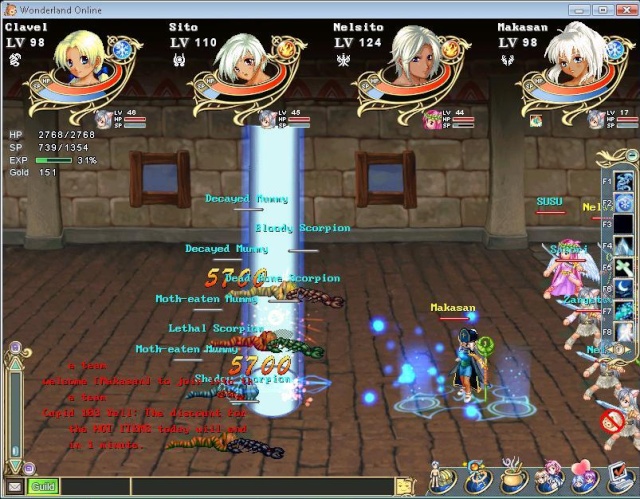 Maka Solo Critical XD SCARY!!!


______________________
Life Is a Pain
hahaha

thats my job make people laugh

and gratz nel!

now maka is scary !!better run away from her!!*runs away*
and sorry nel that i really had to go that time my mon was freakined out!!shes pissed off dunno why omg !!well sorry

Vice Leader





Posts

: 256


Join date

: 2009-12-28


Age

: 21


Location

: leiria



aww don't wprry sorilla =) *tackles*

thx

______________________
Life Is a Pain
Gratz nel!

Guild Member





Posts

: 41


Join date

: 2010-05-03


Location

: Latvia



thx man

(im covering ma eyes of pokes)

______________________
Life Is a Pain
ahahahhah u cant escape from the eye pokers muahahahaah

















we are invensible sucka 8D
Vice Leader





Posts

: 256


Join date

: 2009-12-28


Age

: 21


Location

: leiria



Guild Member





Posts

: 41


Join date

: 2010-05-03


Location

: Latvia



Guild Member





Posts

: 51


Join date

: 2010-03-13


Location

: Leo. o.o



thx man

(I'm still covering ma eyes from pokes)

______________________
Life Is a Pain


Similar topics
---
Permissions in this forum:
You
cannot
reply to topics in this forum